Category Archives:
Newsletters
Happy Shrove Tuesday everyone.  Are you the designated pancake chef? Will you be involving the children?
Did you know that the majority of house fires are actually started in the kitchen? Play it safe this Shrove Tuesday and visit First Point Fire on Facebook and see the safety tips for cooking your pancakes safely. 
We are also asking you to post your pancake pictures if you would like to share them.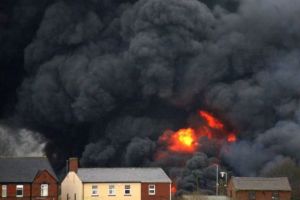 A large fire at an industrial cleaning company caused explosions and sent fireballs into the air over Stafford.
Witnesses described seeing barrels of oil being thrown into the air as the blaze tore through Global Hygiene, on Astonfields Industrial Estate.
Nearby schools were closed with homes and businesses in a 50m radius evacuated.
A worker suffered minor burns but there were no other casualties, Staffordshire Fire and Rescue Service said.