Film & Television Work
During Colin's 25 years in the business, he has worked on some of the most well known soaps including Hollyoaks, Coronation Street, Emmerdale and most recently I'm a Celebrity.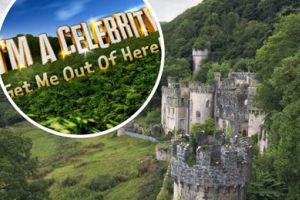 We were very proud to be part of the Im a celebrity get me out of here set in Wales 2020.
We supplied and installed a Wireless carbon monoxide and smoke detection system on set and behind the scenes, that included the trials area.
It was an addressable system and all information went to three tablets that staff members looking after safety were able to have on their person at all times.
Hollyoaks involved some on set filming but the majority of the work was behind the scenes ensuring safety and being on hand in case of fire
The Coronation street work was filmed over eight evenings through the night which involved on set work but again the majority was behind the scenes. It was a major story line where Kal and Leanne were caught up in a fire at Carla's flat which had been started Tracy Barlow.
Emmerdale was another big story line featuring the helicopter crash in which Val died after getting trapped in the hall of mirrors.
The Girl with All the Gifts is a 2016 Zombie film starring Gemma Arterton and was filmed on Cannock Chase and in Birmingham at various locations and again, the work was behind the scenes minimising the risk of fire.